In situ Synthesis of Polymer/Clay Nanocomposites by Living and Controlled/Living Polymerization Methods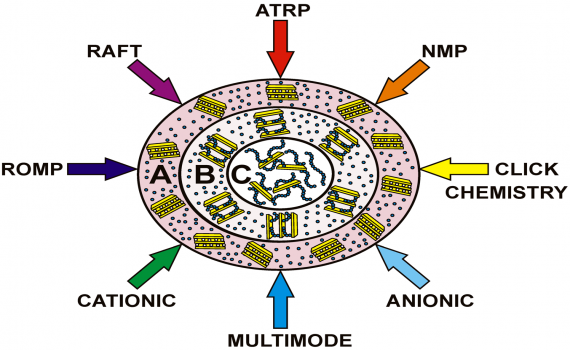 In situ Synthesis of Polymer/Clay Nanocomposites by Living and Controlled/Living Polymerization Methods, M. A. Tasdelen, J. Kreutzer, Y. Yagci, Macromol. Chem. Phys., 211, 279-285 (2010) DOI: 10.1002/macp.200900590
Abstract
The present trend article reports on the recent progress of the in situ synthesis of polymer/clay
nanocomposites with well-defined structures and highly exfoliated morphologies. The
methods used for the preparation are classified according to the individual polymerization
mechanisms. Other possibilities such as multimode polymerization that combines different
polymerization methods and click chemistry are also described. A special emphasis is devoted to
the structures and morphologies of the obtained nanocomposites rather than their practical properties.
---